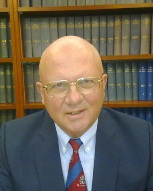 Tel:(852) 2537 7000
M:(852) 9461 4377
Fax:(852) 2804 6615
Email: crumps@crumpslaw.com
www.crump-co.com.hk


Christopher Andrew Potts
Partner, Crump & Co
Years of Experience: 45
Years in current position: 39
Previous Firms
1981-present: Crump & Co
1975-81, Norton Rose Botterell & Roche
1973-75, Crossman Block & Keith
Career Highlights:
Devising strategies to resolve complex, often high profile cases on behalf of clients.
Professional Interests:
Hands-on involvement in case handling and practice management.
Areas of Practice:
Aviation; Shipping; Transport; Insurance; Claims and Recoveries; Carriage of Passengers and Goods; Casualty Investigation; Personal Injury; Pleasure Craft; Risk Management; Litigation; Dispute Resolution.
Jurisdictions: Hong Kong; England & Wales
Language: English
Published Works or Articles / Professional Positions:
Numerous
Hong Kong Correspondent, Lloyd's Maritime & Commercial Law Quarterly
Hong Kong Correspondent, DMC's Shipping and Insurance Law Case Notes
Place of Birth: Kendal, Cumbria, England
Hobbies:
Legal practice, Flying (PPL), Boating, Walking, Technical Diving (TDI Advanced Wreck Diver), Keeping Fit, Hong Kong, the English Lake District, Property Development Projects, Motorcycling